Monoblock Subwoofer Car Amplifiers
Transform your car's audio experience with our comprehensive guide on the top 10 Monoblock subwoofer car amplifiers for 2023. Whether you're an audiophile seeking the ultimate sound quality or someone looking to enhance your daily drives, we've got you covered. Dive into our list of the best subwoofer amplifiers available, and learn how to choose the perfect match for your vehicle and preferences. With an array of options tailored to various needs and budgets, you're just one step away from unlocking the full potential of your car audio system.
Top 10 Monoblock Subwoofer Car Amplifiers of 2023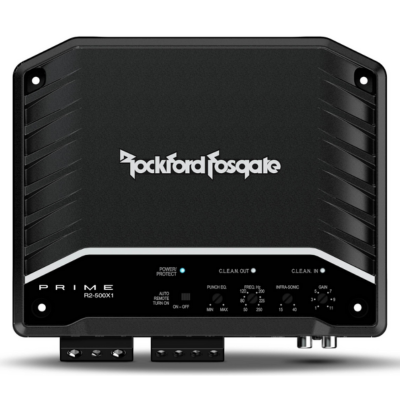 1. Rockford Fosgate Prime Series: Best Overall Subwoofer Amplifier
The Rockford Fosgate Prime Series stands out as the best overall subwoofer amplifier due to its exceptional performance, durability, and value for money. With a wide range of power output options and features, this series caters to various needs and preferences. The top-notch sound quality and precise control make the Prime Series a popular choice among audiophiles.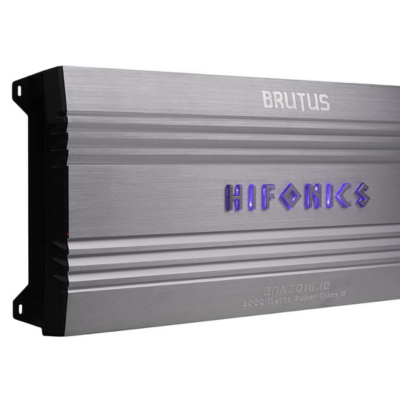 2. Hifonics Brutus Gamma BG-Series: Best 1 Ohm Monoblock Car Amplifier
For those seeking a powerful 1-ohm Monoblock car amplifier, the Hifonics Brutus Gamma BG-Series is an excellent choice. Known for its high output and outstanding sound reproduction, the BG-Series offers a reliable, efficient, and budget-friendly option for serious bass enthusiasts.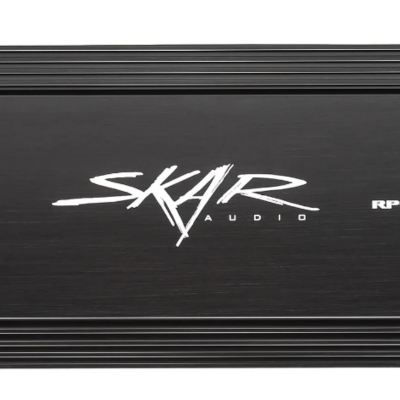 3. Skar Audio RP Series: Runner Up, Best 1-Ohm Subwoofer Amplifier
As a close competitor to the Hifonics Brutus Gamma BG-Series, the Skar Audio RP Series delivers impressive performance at a 1-ohm impedance. This series is characterized by its compact design and powerful output, making it suitable for those with limited space but still seeking a high-quality audio experience.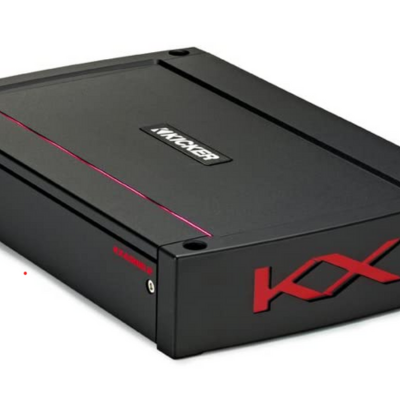 4. Kicker KX Series Amplifiers: Best Subwoofer Amplifier for Easy Tuning
Optimize your audio setup with ease using the Kicker KX Series Amplifiers. These amplifiers offer advanced tuning options, allowing users to fine-tune their sound preferences for a personalized audio experience. The KX Series' built-in DSP (Digital Signal Processing) ensures precise audio adjustments for optimal sound quality.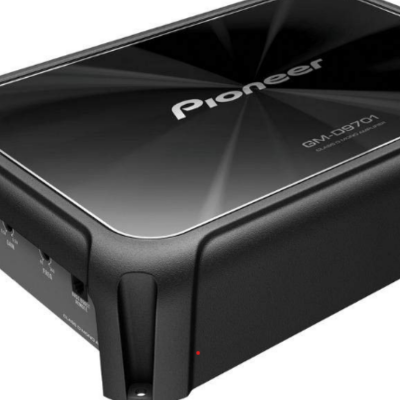 5. Pioneer GM-D Series: Best Compact Subwoofer Amplifier for Space-Constrained Setups
For those with limited space in their vehicles, the Pioneer GM-D Series offers a compact yet powerful solution. These Class-D Monoblock amplifiers deliver impressive performance while maintaining a small footprint, making them ideal for space-constrained setups. The GM-D Series amplifiers also feature advanced protection circuitry, ensuring reliability and durability even under demanding conditions. Want to learn more about Pioneer? Check out this BLOG!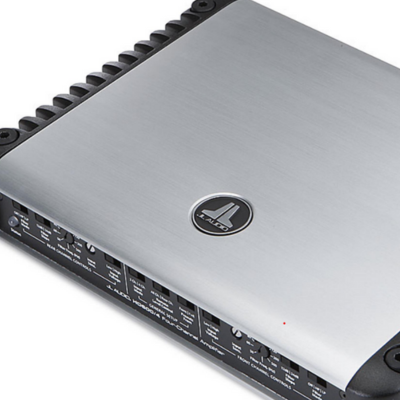 6. JL Audio HD Series: Best High-End Subwoofer Amplifier
If you're looking for a high-end subwoofer amplifier, the JL Audio HD Series is a top contender. These amplifiers offer exceptional power and sound quality, making them an excellent choice for those seeking the ultimate audio experience. The HD Series features a sleek design and advanced technology, ensuring optimal performance and reliability.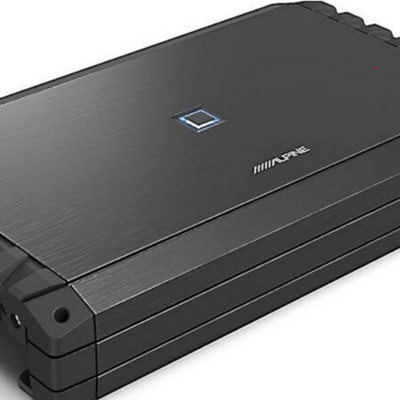 7. Alpine PDR Series: Best Value Subwoofer Amplifier
The Alpine PDR Series is an excellent choice for those seeking a balance between cost and performance. These amplifiers provide outstanding sound quality and power output while remaining budget-friendly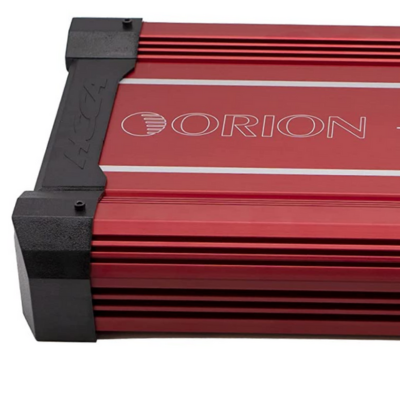 8. Orion HCCA Series: Best Subwoofer Amplifier for High Power Handling
For those who desire high power-handling capabilities, the Orion HCCA Series is an ideal choice. These amplifiers are known for their exceptional power output and ability to drive high-performance subwoofers with ease. The HCCA Series is designed for audiophiles who demand extreme power and precision from their car audio systems.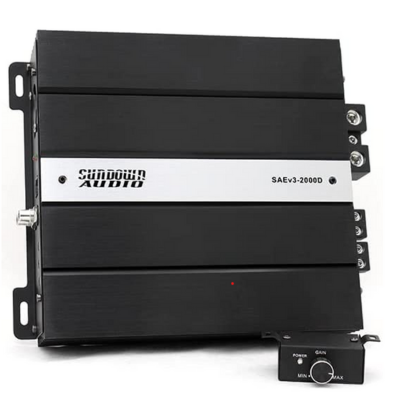 9. Sundown Audio SAE Series: Best Subwoofer Amplifier for Sound Clarity
The Sundown Audio SAE Series is perfect for those prioritizing sound clarity in their subwoofer amplifier. These Class-D amplifiers are designed to deliver crystal-clear audio reproduction while maintaining a high level of efficiency. The SAE Series is perfect for individuals who value accurate and detailed bass response in their car audio system.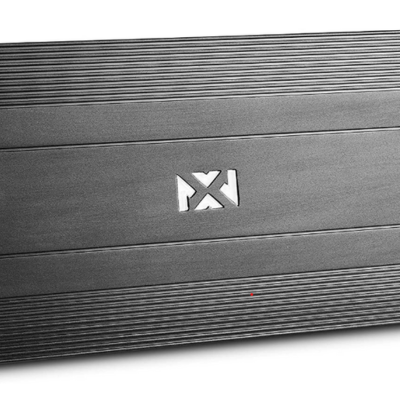 10. NVX JAD Series: Best Subwoofer Amplifier for Versatility
The NVX JAD Series stands out for its versatility and adaptability. These amplifiers can easily accommodate various subwoofer configurations, offering users the flexibility to customize their car audio systems according to their preferences. With a compact design and efficient performance, the JAD Series is an excellent choice for those seeking a versatile subwoofer amplifier.
Key Factors to Consider When Choosing a Subwoofer Amplifier
Impedance and Power Output
Select a subwoofer amplifier with low impedance (or low resistance) for the best performance. It's crucial to match the amplifier's impedance rating with that of your subwoofers to avoid damaging your audio system.
Amplifier Class
Amplifiers are classified into three main classes based on their internal design: Class A, A/B, and D. Class A amplifiers are rare and less popular due to their poor power consumption efficiency. Class A/B amplifiers are more common, offering a balance between sound quality and efficiency. Class D amplifiers are the most efficient and ideal for subwoofer applications.
Compatibility and Integration
Ensure that the subwoofer amplifier you choose is compatible with your existing car audio system components. This includes checking the amplifier's power output, impedance ratings, and input connections to match your subwoofers and head unit. Proper integration of the amplifier into your audio system will maximize performance and prevent potential damage.
Size and Installation
When selecting a subwoofer amplifier, consider the available space in your vehicle for installation. Some amplifiers have compact designs, making them suitable for limited spaces, while others may require more room. Additionally, assess the ease of installation and any additional hardware or wiring that may be necessary.
Budget
Determine your budget before exploring subwoofer amplifier options. While it's important to invest in a high-quality amplifier, consider the overall value and performance offered within your price range. There are many excellent amplifiers available at various price points, so finding one that meets your requirements and budget should be achievable.
The Benefits of Upgrading to a Monoblock Subwoofer Amplifier
A Monoblock subwoofer amplifier can significantly improve your car's audio experience by providing the necessary power to drive high-performance subwoofers. Some of the key benefits include:
Better control and customization: With a dedicated subwoofer amplifier, you have greater control over your audio system's performance, allowing you to fine-tune settings to achieve your desired sound.

Improved overall sound quality: By adding a Monoblock subwoofer amplifier to your car audio system, you'll experience a more balanced and immersive audio experience, elevating your enjoyment of music and other media.
Which Monoblock Subwoofer Amp will you choose?
Upgrading your car audio system with a top-quality Monoblock subwoofer amplifier can dramatically improve your listening experience. By considering factors such as impedance, amplifier class, compatibility, size, and budget, you can select the ideal amplifier to match your needs and preferences. Our comprehensive list of the top 10 subwoofer amplifiers offers a diverse range of options, catering to various requirements and budgets. Whether you prioritize power, sound quality, or easy tuning, these amplifiers deliver the ultimate audio upgrade for your vehicle. Can't decide on which brand to go with, check out this BLOG!
Schedule a CAR AUDIO build consultation today to have our team at Monster Customs design you the perfect system to fit your needs. Call (770) 420-0002.