Introduction
As car audio enthusiasts, it's our responsibility at Monster Customs to be informed about the leading brands in the industry. Two of the most prominent names in car audio are Kenwood and Pioneer. Both companies are renowned for producing high-quality products, but how do they compare when pitted against each other? In this in-depth article, we'll explore their build quality, audio performance, innovative features, customer support, and pricing to help you make an educated decision on which brand is right for you. If you want to check out some of our other favorite brands, check out last weeks blog, Choosing the Perfect Car Audio Brand for Your Vehicle.
Build Quality and Reliability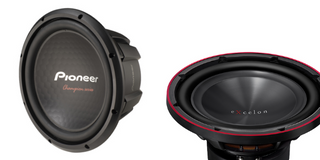 Kenwood: Precision and Durability
Kenwood is known for its meticulous attention to detail and stringent quality control measures. Their products are made from top-notch materials, ensuring they withstand the test of time. As a result, Kenwood car audio systems are widely regarded for their robustness and reliability.
Pioneer: Consistent Quality
Pioneer's reputation for producing durable car audio equipment is well-established. They have consistently maintained high standards in manufacturing, using premium materials to construct their products. This dedication to quality has earned Pioneer a loyal customer base and an enviable position in the market.
Audio Performance
Kenwood: Crystal-Clear Sound
Kenwood's car audio systems are designed to deliver exceptional sound quality. Their speakers, amplifiers, and subwoofers work in harmony to produce crisp, clear audio with a dynamic range. Moreover, Kenwood invests in advanced audio technology to enhance the listening experience, making them an excellent choice for audiophiles.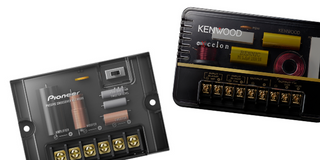 Pioneer: Powerful and Balanced Audio
Pioneer's car audio products are known for their powerful, well-balanced sound. They offer a wide variety of speaker and subwoofer options that cater to different listening preferences. Additionally, Pioneer's digital signal processing technology ensures optimal sound reproduction, providing an immersive audio experience in your vehicle.
Innovative Features
Kenwood: Cutting-Edge Technologies
Kenwood is at the forefront of integrating advanced technologies into their car audio systems. Their products are equipped with features like wireless Apple CarPlay and Android Auto, high-resolution audio playback, and customizable sound settings. These innovations improve user experience and make Kenwood a top choice for tech-savvy consumers.
Pioneer: Pioneering Multimedia Solutions
Pioneer lives up to its name by consistently introducing groundbreaking features in its car audio products. They were among the first to offer touch screen multimedia receivers and have continued to innovate with features like wireless smartphone connectivity, advanced navigation systems, and voice control. Pioneer's commitment to staying ahead of the curve makes their products an attractive option for those who value cutting-edge technology.
Customer Support
Kenwood: Comprehensive Support
Kenwood is dedicated to providing exceptional customer support. They offer a variety of resources,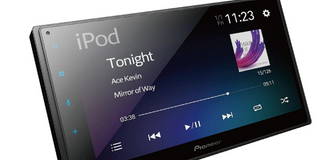 including online manuals, tutorials, and troubleshooting guides. Additionally, their customer service team is readily available to assist you with any inquiries or concerns you may have. This commitment to customer satisfaction ensures that Kenwood owners feel well-supported.
Pioneer: Responsive and Helpful
Pioneer's customer support is both responsive and helpful. They provide a wealth of online resources, such as user manuals, firmware updates, and FAQ sections. Moreover, their support team is easily accessible through phone and email, ensuring that any issues you encounter are promptly addressed. Pioneer's emphasis on customer care reflects their dedication to maintaining a loyal user base.
Pricing and Value
Kenwood: Competitive Pricing for Quality Products
Kenwood offers a wide range of car audio products to accommodate various budgets. While their high-end products can be more expensive, the exceptional build quality and performance justify the price. Kenwood's commitment to providing reliable, feature-rich products ensures that you get great value for your investment.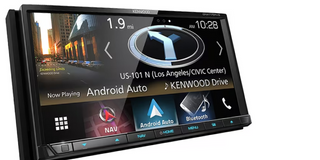 Pioneer: Affordable Options with High-End Features
Pioneer is known for its affordable car audio solutions without compromising on features or performance. They offer a diverse product lineup catering to different price points, making their products accessible to a broad audience. With Pioneer, you can expect excellent value for your money, as they consistently deliver high-quality products at competitive prices.
Conclusion
Both Kenwood and Pioneer are industry leaders, offering top-notch car audio systems with impressive build quality, performance, and innovative features. When choosing between the two, it ultimately comes down to your personal preferences and priorities.
Kenwood may be the ideal choice if you're an audiophile who values precision engineering and crystal-clear sound. Their commitment to advanced technology ensures an enhanced listening experience in your vehicle.
On the other hand, Pioneer may be more suitable if you're seeking a powerful and well-balanced audio system with cutting-edge multimedia solutions. Their affordable range of products with high-end features makes them an attractive option for those looking to maximize value for their investment.
Ultimately, both Kenwood and Pioneer offer outstanding car audio systems that cater to different needs and budgets. By considering the aspects discussed in this article, you'll be well-equipped to make an informed decision on the right brand for your car audio upgrade. Our team at Monster Customs can help you determine the best brand for your car audio needs. Call us today to book a build consultation. (770) 420-0002.